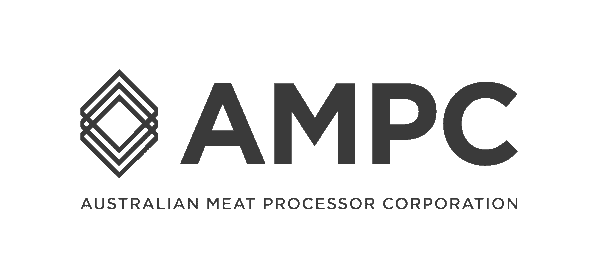 The app allows you to take a video or a photo of a person in the process of sharpening a knife.  Once you have the footage or image you are happy with, you can then overlay an angle between the steel and the knife blade.
Sorry for the amount of text below, but this is some important stuff you need to know.  We haven't changed the size of our privacy policy to make it really really really small so that you are discouraged from reading it. No siree bob!  Our Policy is in the same size as the rest of the site because we want you to read it and be really comfortable with how we store and manage any data about you, what we store and what your rights are.
Updated at 8th of August 2021.
Optivly is committed to protecting your privacy, and trust us, that is not just a trite line trotted out to appease our government overlords. This Privacy Policy explains how your personal information is collected, used, and disclosed by the AMPC AngleMe application.
This Privacy Policy applies to the AMPC AngleMe app. By accessing or using our Service, you signify that you have read, understood, and agree to our collection, storage, use, and disclosure of your personal information as described in this Privacy Policy and our Terms of Service. Sorry about the formal legal language but we need to be really clear about what you are allowing us to do.
Definitions and key terms
To help explain things as clearly as possible in this Privacy Policy, every time any of these terms are referenced, are strictly defined as:
Company: when this policy mentions' Company or us, it refers to Optivly Pty Ltd, (Level 1, 160 Wharf Street, Spring Hill, QLD, 4000) who are the developers of the AngleMe app and AMPC (Australian Meat Processor Corporation) who are the owners of the AngleMe App that are responsible for your information under this Privacy Policy.
Country: where Optivly and AMPC are based, in this case is Australia
Customer: refers to the company, AMPC member, organisation or person that signs up to use the AMPC AngleMe app.
Device: any internet connected device such as a phone, tablet, computer or any other device that can be used to visit AngleMe and use the services.
IP address: Every device connected to the Internet is assigned a number known as an Internet protocol (IP) address. These numbers are usually assigned in geographic blocks. An IP address can often be used to identify the location from which a device is connecting to the Internet.
Personal Data: any information that directly, indirectly, or in connection with other information' including a personal identification number' allows for the identification or identifiability of a natural person.
Service: refers to the service provided by AngleMe as described in the relative terms and on this site.
You: a person or entity that is registered with AngleMe to use the Services.
Information automatically collected:
We automatically collect certain information when you visit, use or navigate the app. This information does not reveal your specific identity (like your name or contact information) but may include device and usage information, such as your IP address, browser and device characteristics, operating system, language preferences, referring URLs, device name, country, location, information about who and when you use our and other technical information. This information is primarily needed to maintain the security and operation of our app, and for our internal analytics and reporting purposes.
Sale of Business
AMPC reserves the right to transfer information to a third party in the event of a sale, merger or other transfer of all or substantially all of the assets of the AngleMe app or any of its Corporate Affiliates, or that portion of AngleMe or any of its Corporate Affiliates to which the Service relates, or in the event that we discontinue our business or file a petition or have filed against us a petition in bankruptcy, reorganisation or similar proceeding, provided that the third party agrees to adhere to the terms of this Privacy Policy.
Affiliates
We may disclose information (including personal information) about you to our Corporate Affiliates such as the Meat and Livestock Association (MLA). For purposes of this Privacy Policy, "Corporate Affiliate" means any person or entity which directly or indirectly controls, is controlled by or is under common control of AMPC, whether by ownership or otherwise. Any information relating to you that we provide to our Corporate Affiliates will be treated by those Corporate Affiliates in accordance with the terms of this Privacy Policy.
Governing Law
This Privacy Policy is governed by the laws of Australia without regard to its conflict of laws provision. You consent to the exclusive jurisdiction of the courts in connection with any action or dispute arising between the parties under or in connection with this Privacy Policy except for those individuals who may have rights to make claims under Privacy Shield, or the Swiss-US framework.
The laws of Australia, excluding its conflicts of law rules, shall govern this Agreement and your use of the app. Your use of the app may also be subject to other local, state, national, or international laws.
By using the AngleMe App or contacting us directly, you signify your acceptance of this Privacy Policy. If you do not agree to this Privacy Policy, you should not engage with our website, or use our services. Continued use of the website, direct engagement with us, or following the posting of changes to this Privacy Policy that do not significantly affect the use or disclosure of your personal information will mean that you accept those changes.
Your Consent
We've updated our Privacy Policy to provide you with complete transparency into what is being set when you use our app and how it's being used. By using our app, registering an account, or making a purchase, you hereby consent to our Privacy Policy and agree to its terms.
Changes To Our Privacy Policy
We may change our Service and policies, and we may need to make changes to this Privacy Policy so that they accurately reflect our Service and policies. Unless otherwise required by law, we will notify you (for example, through our Service) before we make changes to this Privacy Policy and give you an opportunity to review them before they go into effect. Then, if you continue to use the Service, you will be bound by the updated Privacy Policy. If you do not want to agree to this or any updated Privacy Policy, you can delete your account.
Third-Party Services
Firstly, we will never sell your data to any Third Party. We may integrate the app into an online learning platform (LMS) in order to help companies keep track of employee progress on knife sharpening progress.
You acknowledge and agree that AngleMe shall not be responsible for any Third-Party Services, including their accuracy, completeness, timeliness, validity, copyright compliance, legality, decency, quality or any other aspect thereof. AngleMe does not assume and shall not have any liability or responsibility to you or any other person or entity for any Third-Party Services.
Third-Party Services and links thereto are provided solely as a convenience to you and you access and use them entirely at your own risk and subject to the terms and conditions of that Third-Party.
Contact Us
Don't hesitate to contact us if you have any questions.
support@optivly.com
Available on

Apple and Google Play stores
Apple is a trademark of Apple Incorporation and Google Play Store belongs to Alphabet. Not sure if we need to tell you that but our legal boffins reckon we should probably mention it.
Have a Learning

App idea?
We're happy to have a chat, hear your idea and give you a few ideas on how to make it a reality. No obligation, no upfront cost - let's just 'run the idea up the flagpole and see who salutes'. We could have used a much simpler and direct phrase but we heard this one recently in a meeting and we wanted to try it.