How much does it cost to build an eLearning course?
How much does it cost to build an eLearning course?
The cost of building an eLearning course varies between $5,000 and $150,000 USD depending on the length, complexity, and how much of the course build you outsource to contractors. You need to assess the details of your course to understand what your overall cost will be.
Continue reading to expand your understanding of how an eLearning course is built and which factors influence its overall cost. We'll examine the price of each hour of online learning how much time it takes to create.
Here at Optivly
We use a 'T-Shirt' model when working out our pricing. This simple model brackets your project into a small, medium or large T-Shirt. We give some indicative criteria to help you and us categorize your project for each size. For example, how many words does your learner guide/manual/course have in it? Do you want animation/interactive video elements? We don't nickel and dime, so if your project sits in a small T-Shirt size project and it goes a bit over we don't automatically bump you up into the next size.
Usually, our minimum project fee is $5,000. Our large complex projects cover things like VR or AR, which can be around $50,000 per module, depending on complexity. We operate on a 'retainer' model for some clients where we have a fixed monthly budget and an agreed build and output schedule.
For us, the critical thing is the quality of what we produce. It does not go out our door unless we are proud of what we have built.
Want some free advice – valued at $1,500? Your first consultation* with us is free. No mess, no fuss, no obligation.
* FREE CONSULTATION CONDITIONS: Initial consultation with us conducted via Teams or Zoom. Consultations are limited to 1.5 hours. The consultation is obligation free and cost free. Once you complete the form, we will get in touch with you to discuss your potential project and provide advice and expertise.
How much does an hour of eLearning cost?
To work out the basic hourly cost of a single hour of eLearning, you need to calculate the following:
The hourly rate of your developer + the hourly rate of your subject matter expert.
However, this is only your baseline, and other costs come into play, such as the cost of tools and materials.
Your audience also affects the cost of your course. For example, if you're aiming your course at beginners, you can create a basic setup with text, images, slideshows, and quizzes. This content is easier and cheaper to develop but is generally for entry-level courses.
If your course is for industry professionals, you may need to include more interactive or practical elements. The course development cost will rise, but you'll likely have to employ someone with a specialized niche to create your content, which could carry a hefty price tag.
How much does it cost to create a course?
So far, we've looked at the cost of creating a course based on the fees charged by the designers and researchers. But there are many more factors that we need to consider when looking at the entire cost of an eLearning course.
The Storyboard – $1000
First of all, you'll need a Storyboard and most likely a script. This is a crucial part of the build. The average hourly rate of an instructional designer is $30 for juniors, $59 for intermediate and $125 for experienced, according to freelance agency Upwork.
In general, a simple task or module with one linear theme will cost around 20 hours to create. Therefore you're looking at a minimum cost of about $1,200 for the design of each course module or topic.
The Course Development – $300 to $1500
Once the instructional designer has created the Storyboard for the course, you will need to employ a course developer/eLearning developer to start building all of the interactive elements, simulations, quizzes, and interactive menus.
The average hourly rate of a course developer is $50. The time required will vary depending on the complexity of your presentation. While a simple design can take as little as five hours, a more complex business simulation can require a few months of build time.
The Design – $200 to $1000
Graphic Design improves your course's User Experience and User Interface (UI/UX). More usually associated with software design, the UI/UX is equally important with eLearning. Poor design leads to poor user experience, resulting in users dropping out or disengaging with your course. When designing your e-learning course, you'll need professional design and illustrations.
The cost of a designer starts at around $40 an hour. A simple, professional design should take about five hours to complete, so you need to budget at least $200 per interaction or design element.
If your course requires more detailed design, such as unique characters and illustrations, the time required may extend up to a week, and you may need to be budgeting $3 – $5,000.
Quality Assurance – $500
Before you release your course to the public, it's good to run it past a test audience for feedback on what you can improve, the design, and the content's relevance.
While the cost of a test audience is minimal, you may need a little extra budget to fix any glitches or errors at this stage.
The Voiceover – $100 to $1200
A voiceover is not essential, but it can bring life to the content of your text. A voiceover can also help reduce the amount of text on each slide by verbalizing some script elements. This allows a cleaner, minimized presentation that may be less overwhelming for your audience. The Instructional Designer again proves their worth here as they will recommend or not recommend Voiceovers depending on the audience and learning objectives.
Voices, a professional freelance company, estimates a minimum budget of $100 for five minutes of audio.
The Video – $1200 to $2000
Practical concepts are easy to explain using a video tutorial.
Employing a professional videographer starts at around $50 an hour; you will receive high-quality HD or 4K videos in your course.
Once you have the raw footage, you'll need to edit the video, which costs around $40 an hour.
But, video can take a long time to create, and many professional editors agree that one hour is equal to around one to one and half minutes of quality video footage. That means a 30-minute video could take anywhere from 30 to 40 hours to create.
Our Capability
eLearning Development is where we really shine. Our merry bunch of dashing daredevils is experts in creating interesting and engaging learning experiences. We have the full complement of Instructional Designers, talented developers, graphic designers, voice-over talents, video editors, illustrators, and project managers to bring it all together.
We have become accustomed to being handed a pile of loose paperwork, hieroglyphics, mud scratchings, loose ramblings, flotsam, and jetsam and then directed to 'go build.' That is our jam. We take your raw materials and turn it into fun, interesting, engaging learning experiences that delight and engage your learners. It's what we were born to do.
How much should I budget to build an online course?
Having examined all of the factors contributing to a successful online course, how much should you budget?
"It depends" is one of the least helpful phrases to provide you with a clear and concise answer, but where online courses are concerned, it really does depend:
1. Are you creating the entire course or one element of it?
2. Do you have the skills and experience internally for one or more of the roles needed?
3. How many hours of content are required?
4. What format are you creating the course in – video/animation/slideshow?
Key Budget Questions for eLearning
When you consider these factors, you can work out an approximate budget.
As a rough 'rule of thumb,' one hour of an online course takes anywhere between 80 to 280 hours to develop, so you should be thinking somewhere between $3,000 and $17,000 depending on the course requirements and your internal capability.
Passive or limited participation eLearning requires only a few interactive elements. Therefore, the design and development are much more manageable and should carry a lower price tag.
Moderate or full immersion learning (360 immersion or VR) means more time and resources are needed so that you can charge a much higher figure for one hour of content.
A list of roles along with their approximate hourly fees are listed below:
| | | |
| --- | --- | --- |
| ROLE | RESPONSIBILITIES | HOURLY RATE |
| Copywriter | Scriptwriting | $40 – $80 |
| Instructional Designer | Content creation Exercise development | Intermediate $59 Advanced $125 |
| Video Editor | Filming Sound Editing Special effects | Intermediate $45-$100 Advanced $60-$100 |
| Voice over Artist | Dialog Script reading | $40-$100 |
| Graphic Designer | Design Character creation Original illustrations | $30-$70 |
| eLearning Builder | Building the course | $40 – $70 |
Typical Rates $USD
How many hours does it take to create an online course?
As a Freelancer, you could create a mini online course in two or three days, but a more advanced and immersive learning experience could take up to 500 hours to complete.
It's a good idea to plan a schedule before you begin. Assess each step in the process and how long you will need for each; this will allow you to create an estimated time frame. You can speed up the process if you outsource the work, meaning that you can create various elements simultaneously.
Choose the topic of your online course; this needs to be something you are passionate about and have enough knowledge in the area to teach something valuable, or you need to use a Subject Matter Expert (SME) to provide the knowledge. There is nothing worse than going through a course where you can tell the author clearly has no knowledge of the content.
Research your chosen topic to see what else is on the market. See if there is a demand for your chosen niche and your competition.
Draft the content of your online course, thinking about the content of each module and what additional features you would like to add, such as video clips, quizzes, or worksheets (Instructional Design)
Build the course and interactions. Make sure the course will play nicely with the LMS you are using.
Set up a marketing plan and seek out test reviews before launching your project.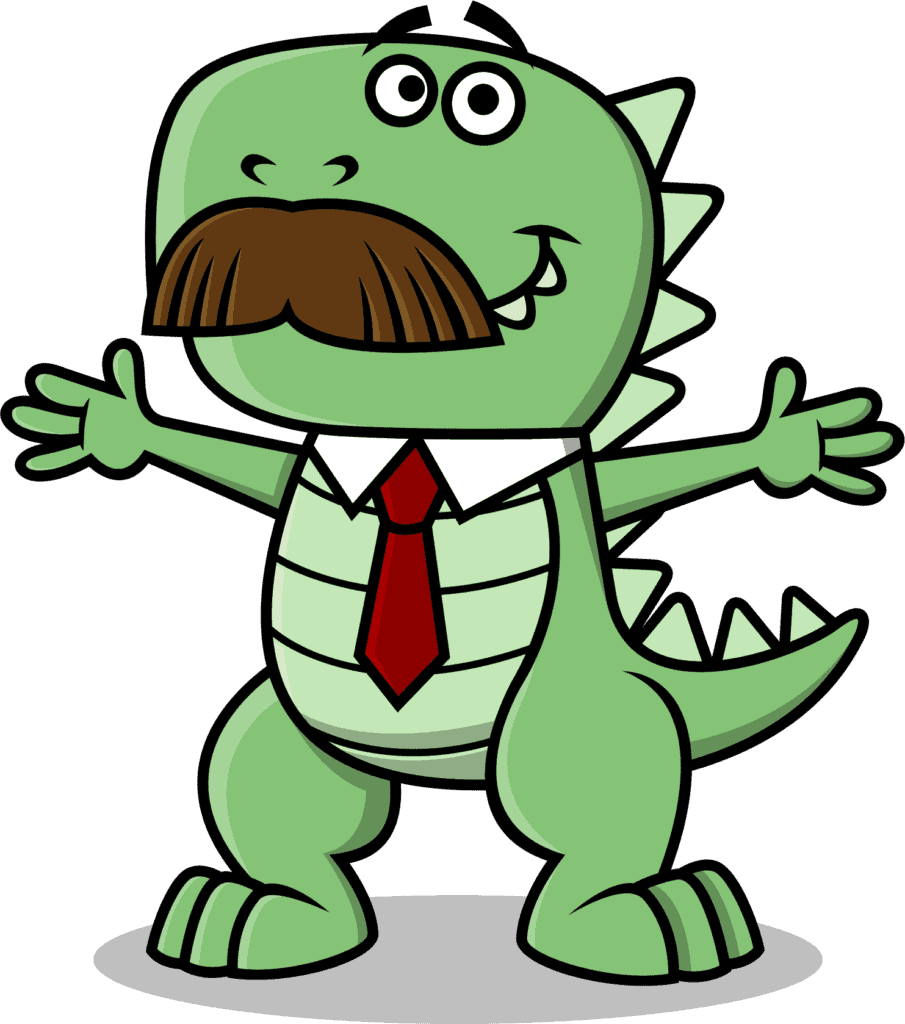 How long does a professional development company take to develop eLearning?
To establish how long it will take to develop an eLearning course, you need to ask two key questions.
How many interactive elements are included in your course?
What will be the length of the course?
An hour-long course equates to roughly 10,000 words of text or about 120 slides.
Once you've established the length of content required, you need to work out the development time, i.e., how long it takes you to convert one hour of your chosen medium to a finished product.
If your content is straightforward, for example, a slide show, you may have a lower development ratio of 90 (this means it takes an average of 90 hours to convert one hour's worth of content into a finished product.)
If, however, you have a highly interactive end product with multiple graphics and features, your development ratio could be closer to 470 (this means it takes an average of 470 hours to convert one hour's worth of content into a finished product)
This handy calculator can help you to establish your timeframe.
Conclusion
Developing an online course is no small undertaking. If you are going to build an online course, then it's a good idea to build it properly rather than just 'digitize' some content. If you don't build your course in a way that engages the learner, you will likely end up with very low completion rates, and you will most likely end up in a false economy situation. The money you tried to save at the get-go ends up being spent at the back end as you have to assign resources to try and beg, plead, cajole students into completing the course.
This article outlines some of the key factors to consider when you're planning your course and the tools to help you budget for your project.
Research from Global Industry Analysts shows that the worldwide e-learning market is projected to be worth $325 Billion in 2025. A survey of 2,500 companies by Mobile Learning, found that those with 'comprehensive training programs' have 218% higher revenue per employee and 24% higher profit margins. eLearning can be a game-changer for you and your industry. But only when done well.