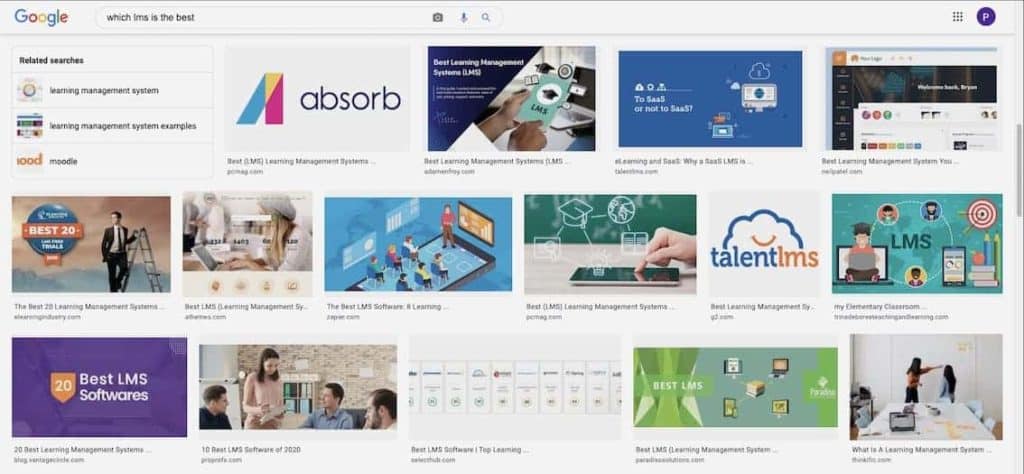 There are more than 100 Learning Management Systems on the market so which LMS is the best?
There are hundreds of LMSs on the market. Most of them make the claim that they are the best. We spent 12 months researching Learning Management Systems before we settled on the one we chose. So if you are in the market for an LMS or already have one that you are not happy with and are wondering if there is a better solution out there, read on.
Time needed: 8 minutes.
Here is a list of some of the requirements that we came up with that we used to evaluate LMS's. You may find some of them useful if you are assessing your options.
Multi-domain/tenant system:

Does the LMS support having different businesses each with their own branding, content and user management? This is important if we want to have different businesses able to have their own identifiable area but with an overall management ability.

Branding and Customisation:

Does the LMS allow for custom theming and to what level – e.g. is it just being able to upload a logo and change one main color? Can you brand different companies in sub accounts?

Custom Reporting:

What flexibility is in the LMS enabling the organisation to design the reports that it wants to see?

Report Scheduling:

Can we set up automated reports to run?

Messaging:

does the system have inbuilt messaging that is granular? E.g. can we send messages not just to all users but can we also send messages to a cohort of students in a course?

Gamification:

Does the learning management system support gamification including things like leaderboards and badges

Live Online Training:

Does the LMS have a feature that allows us to deliver live video-based training? Does the system support Zoom and Teams to deliver this type of training and is natively integrated into the platform so that participants can be in the one environment?

Office365 or Google Docs:

Is there any integration to Office365 or Google Docs so that we can share documents and collaborate?

Integration:

Does the system support both API and LTI and how well developed are these integrations?

SSO:

Does the system support Single Sign On and if so is that straightforward to set up?

User Community:

Is there a broadly established user community to aid us as we learn how to use the system and is that leveraged to help drive feature improvements?

Authoring:

Does the Learning Management System have a feature rich authoring tool? Does the system have any simple video editing tools where quizzes and questions can be overlayed on videos?

Video:

Does the system support video-based assessments and video submissions for discussions.

Open Standards:

Does the LMS support standards like Common Cartridge and SCORM?

Mobile:

Does the system have native mobile phone apps for both Apple and Android. Native apps as opposed to simply being able to browse the system via the browser on the phone.

Offline:

Does the Learning Management System support offline course access and is this controllable?

Low Bandwidth:

Does the LMS support participants access when in low bandwidth environments.

Pricing:

Does the pricing model make sense and does the pricing look reasonable in comparison to other offerings

Country level support:

Does the LMS have an office and support staff locally?
That's a fairly decent list. It doesn't list all of our requirements but does represent a good deal of them. We narrowed our field down to 3 shortlisted Learning Management Systems and ultimately down to Canvas by Instructure.
Our experience so far with Canvas has been very positive.  Probably the single greatest thing is that it allows us the flexibility to build the Learning Experience we want to design for our clients rather than the typical learning process that is very common. So if you are in the market for an LMS you can do a lot worse than Canvas.